Summer Arts Institute Online 2020 - FAQ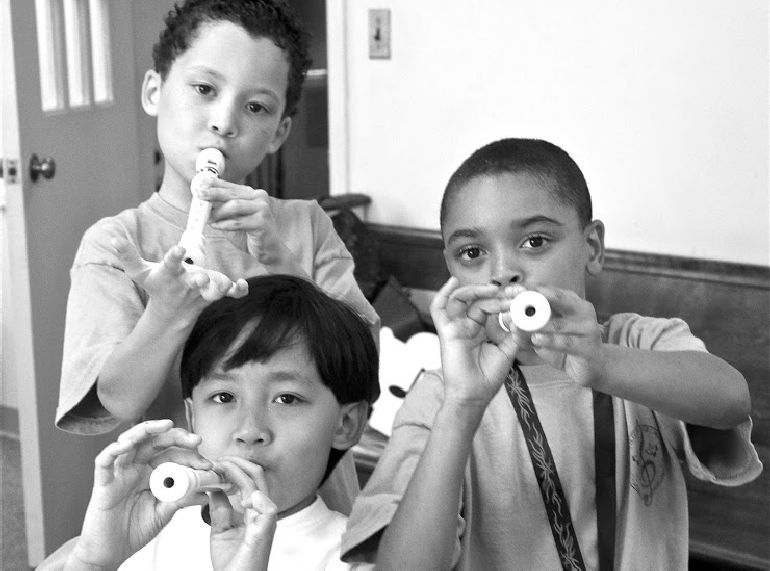 What ages does the Summer Arts Institute Online serve?
We serve children entering grades 1st-11th Grade.
Any 1st-3rd grade students: Parent supervision and involvement is required.
What are the dates for the summer camp?
Summer Arts Institute Online runs Monday through Thursday.
Session 1 runs from Monday, July 20th through Thursday, July 30th.
Session 2 runs from Monday, August 3rd through Thursday, August 13th.
Morning Sessions
Half Day Summer Arts Institute Online - 8:30am-1pm
Individual Classes - 9:05-12:20
Private Lessons - Mon or Wed or Tues/ Thurs 9am-12:30pm or 1:30pm-4:30pm.
Afternoon Sessions
Specialty Classes - will be held for 90 minutes on Mondays-Thursdays between the hours of 1:30-3pm or 3:05-4:35pm
Young Chefs - Mondays/Wednesdays or Tuesdays and Thursdays at lunch 11:45am-12:45pm or Dinner 4:45pm-6pm. Adult supervision and ingredient purchase is required.
Virtual Trips & Game Time - 1:30- 3:30pm (Offered Mon-Thurs grades 1- 8 for 2 weeks). Students alternate between going on a virtual field trip one day and having online group game fun the next. Each class runs 1 hour.
What is the cost?
Program

½ Day Camp

Individual Group Classes

Young Chefs

Specialty Classes

Virtual Trips

Private Lessons

Price

$295

per 2-week sessions

$120

per 2-week session

$80

2 classes per week

M/W or Tu/Th

2 -week session

$160

per 2-week session

$80

4 Trips &

4 Games Days

$195

2 classes per week

M/W or Tu/Th

4-week session
Do you offer Financial Aid?
Limited need- based financial aid is available. Financial Aid is not available for private lessons.
Do you offer sibling discounts?
There is a 10% discount.
Will the students have a performance at the end of camp?
Though our circumstances are different this summer, it does not
mean that we want to limit our performance opportunities. We will be discussing the possibilities of a virtual Talent Show and/or other showcase opportunities so that our students can share what they have learned with us throughout the summer.
Is lunch provided?
Lunchtime & Recess is held from 12:25 – 1:00 where Team Leaders and students can eat their lunch together and either have an open chat/discussion time or participate in interactive activities and games.
What is the daily attire?
Though classes will be virtual, we ask that your child be dressed comfortably in play clothes that they can easy move in. Institute t-shirts are encouraged!
Does my child have to participate for the entire session?
The process of creating art requires DAILY ATTENDANCE. It is the family's responsibility to notify the us if the child will be absent. It will be appreciated if an absence is necessary due to illness or emergencies, for parents to contact the staff at This email address is being protected from spambots. You need JavaScript enabled to view it. or via the Institute's REMIND APP as soon as possible.
Because camp is only 2 weeks, there will be no withdrawal period. Fees will be expected to
be paid regardless if the child is able to complete the sessions. (The only exception is for
medical emergencies with proof from physician)
No refunds or prorates will be given for dismissals, vacations, or voluntary withdrawals.