JOIN OUR MAILING LIST
Stay in touch with us by joining our mailing list.
PLEASE READ - PROGRAM NEWS 2021! POR FAVOR LEA - ¡NOTICIAS DEL PROGRAMA 2021!

A society's competitive advantage will come not from how well its schools teach the multiplication and periodic tables, but from how well they stimulate imagination and creativity. - Albert Einstein
Dear Families,
First, we hope that this reaches you and yours in good health. We also want to thank you for your calls of concern and wanting to continue or begin lessons for your child.
At this moment we are taking our time developing a program that we would like to begin in January 2021. We will continue with online lesson instruction, but we hope to also offer some hybrid program options with online lessons and small onsite group classes in the Spring. As we move forward we ​are consider​ing the well-being of our staff and families ​first, while still ​doing our best to provide high-quality and engaging programming, as we are known for.
Please continue to visit our website friend us on Facebook, and check your email for the latest program developments. We thank you for your continued support and look forward to seeing you in the near future.
Have a safe and peaceful holiday.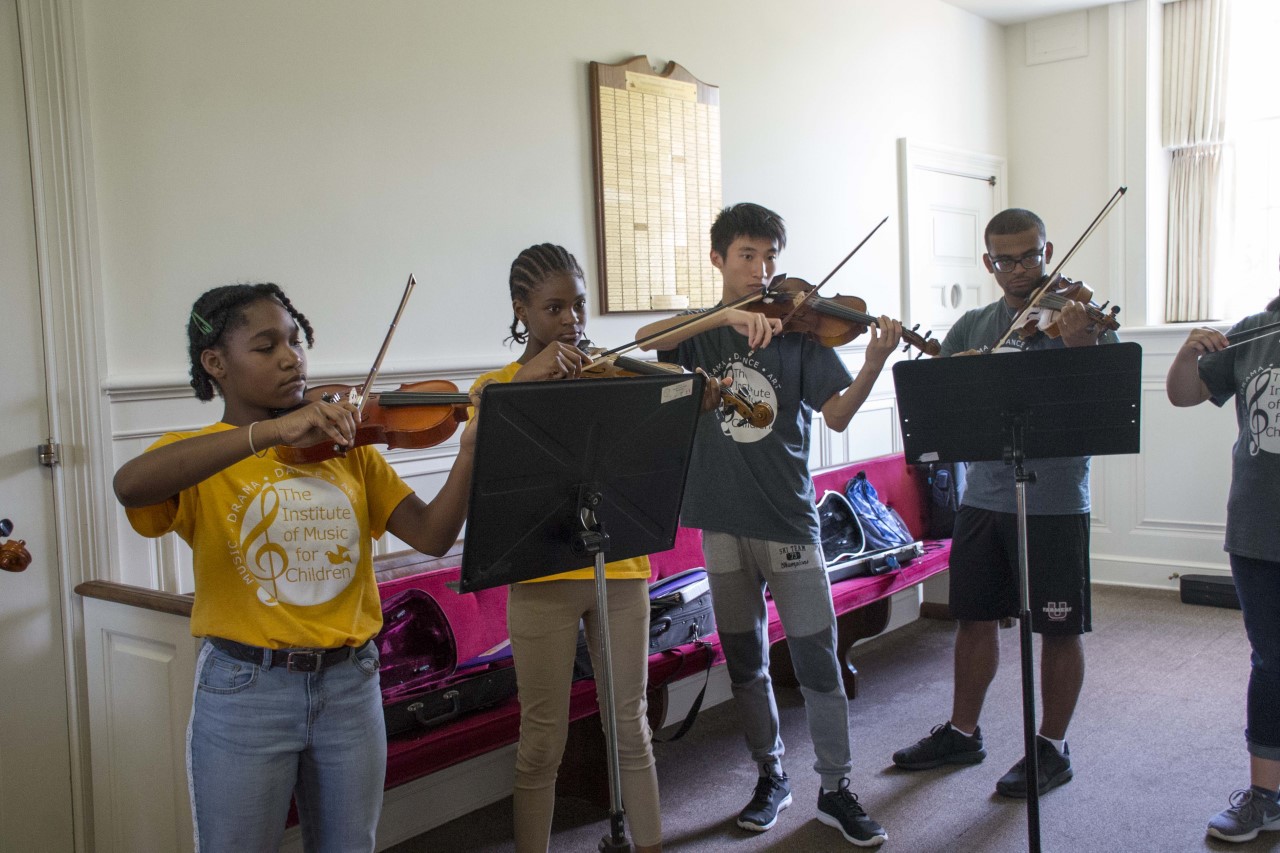 La ventaja competitiva de una sociedad no vendrá de lo bien que sus escuelas enseñen las tablas de multiplicar y periódicas, sino de lo bien que estimulen la imaginación y la creatividad. - Albert Einstein
Queridas Familias,
Primero, esperamos que esto le llegue a usted y a los suyos con buena salud. También queremos agradecerle por sus llamadas de preocupación y por querer continuar o comenzar las lecciones para su hijo.
En este momento, nos estamos tomando nuestro tiempo para desarrollar un programa que nos gustaría comenzar en enero de 2021. Continuaremos con la instrucción de lecciones en línea, pero esperamos ofrecer también algunas opciones de programas híbridos con lecciones en línea y clases en grupos pequeños en el sitio en la primavera. . A medida que avanzamos, consideramos primero el bienestar de nuestro personal y las familias, mientras seguimos haciendo todo lo posible para brindar una programación atractiva y de alta calidad, como se nos conoce.
Por favor continúe visite nuestro sitio web haga amigos en Facebook y consulte su correo electrónico para conocer los últimos desarrollos del programa. Le agradecemos su continuo apoyo y esperamos verlo en un futuro próximo.
Que tengas unas vacaciones tranquilas y seguras.