MAKING A DIFFERENCE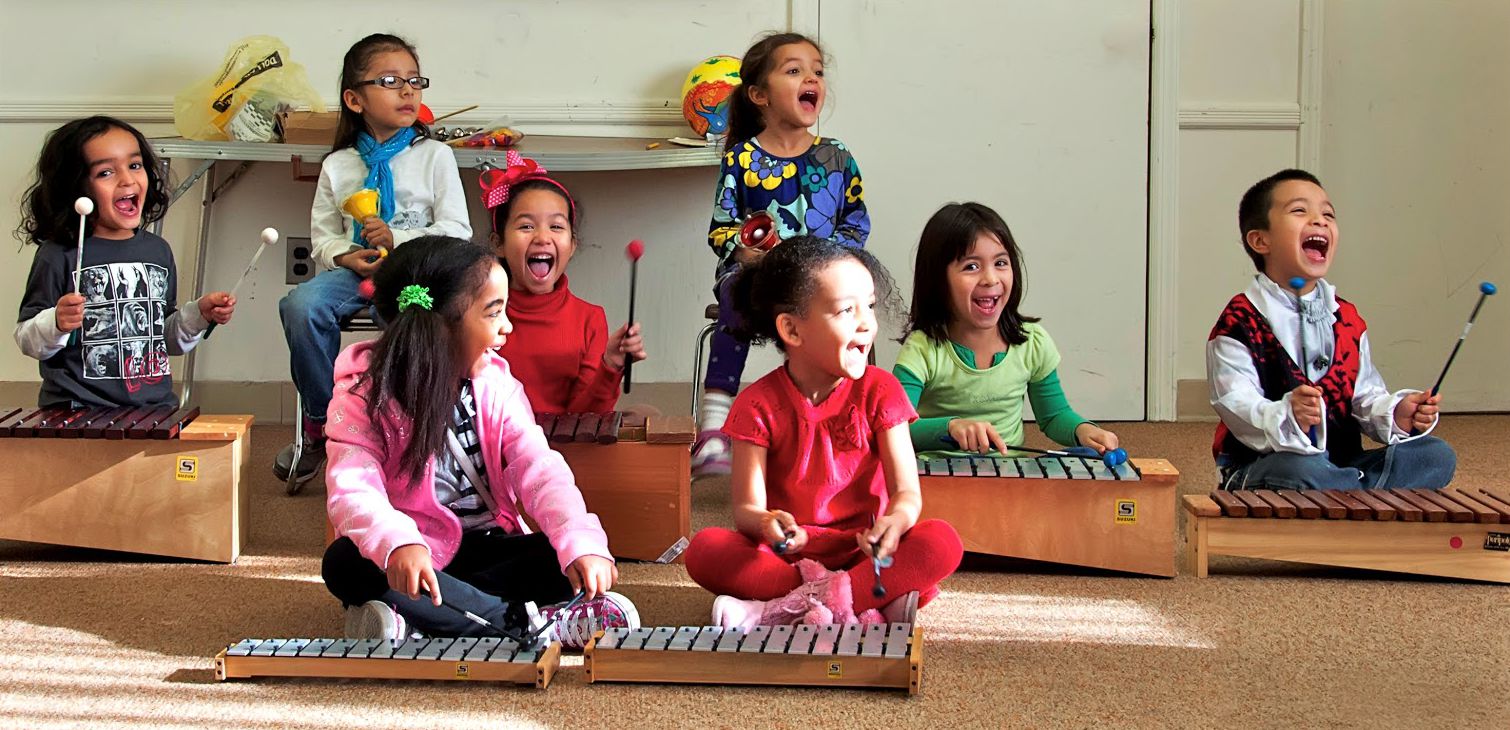 WE PROVIDE EQUAL ACCESS TO THE ARTS FOR ALL CHILDREN
School arts programs have weathered a great storm for years. Today, only 1 out of 5 urban kids have access to high quality arts programs, and afterschool lessons can cost as much as $1,000 per semester. That means that low-to-moderate income families are left out in the cold, and their kids don't get the leg up towards college and career that the creative arts offer.
The Institute is now serving more than 1,000 families from a five-county area year. We subsidize the cost of our students' tuition by two-thirds. Your contribution can:
Help us purchase and maintain quality instruments for our students to learn on
Contribute to our supplies and equipment inventory including music stands, art supplies, dance equipment, microphones and more.
Provide a Harmony Scholarship for a child to attend a group class or to attend summer camp
Donate to our Endowment Fund and make a long-term investment in the Institute's future.
Here's how it works: our families start the process, supporting their kids with more than 30% of program costs. Our Board of Trustees and staff meet them with a comprehensive fundraising effort that adds 70% from a broad coalition of government, foundation and business partners.
Your gift to the Institute helps us meet our goal, creating amazing arts experiences that develop personal and community potential.
SPONSORSHIP
There are many opportunities for the business community to support the powerful impact of arts education and our work at the Institute of Music for Children.
That's a partnership. That's neighbors looking out for each other. That's the Institute at work.
Make a gift to the Institute today!
---
"The Institute has transformed my life and the life of my family." Natalie, an Institute Parent
"The Institute is truly a model community arts education organization." Geraldine R. Dodge Foundation
"[The Institute] has helped me grow in a way never thought was in me. I was told to never give up." Institute Student Katelyn