THURSDAY Teen Nights!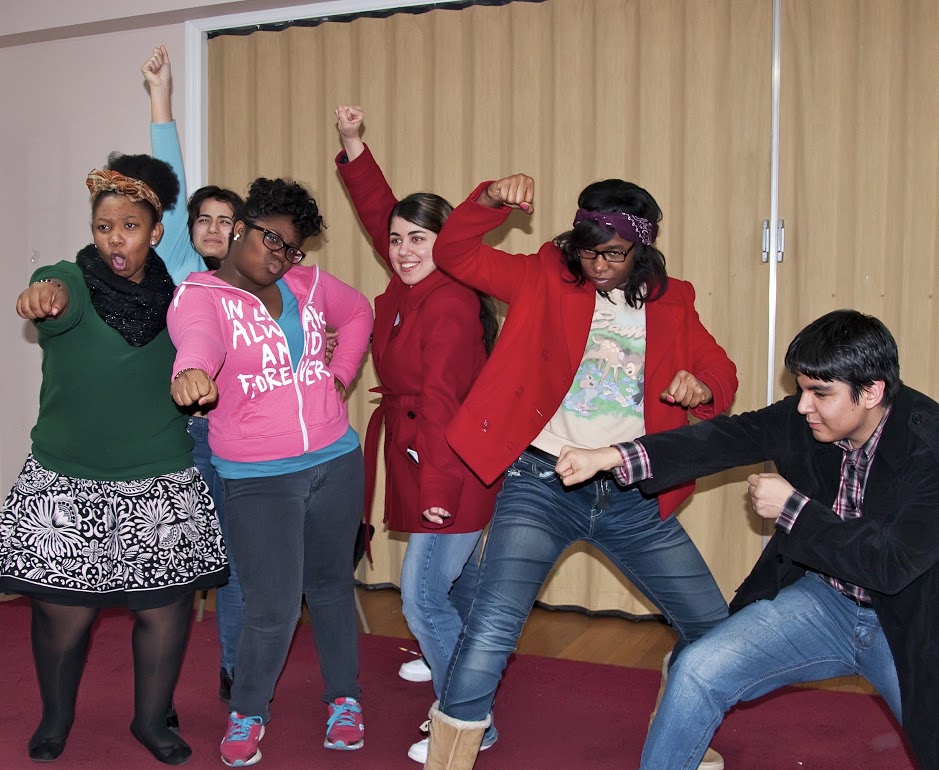 Thursday Teen Arts Night!
TEEN TALK/GAMETIME (Alternates Weekly): Beginning at 4:45 students participate in Teen Talk or Gametime. It is a supervised teen-focused group that encourages students to get to know each other outside of their classes. Every week they explore their thoughts and ideas ranging from "favorite childhood memories" to "dealing with difficult friendships" or playing games that can be activity-based, brainteasers, encourage teamwork but overall have FUN! They are also given an opportunity for them to give input on future activities.
CLASSES: Two sessions of 80-minute art classes beginning at 5:30 and 7:30. Students can register for just one class, but many stay for both sessions.
DINNER: Home-cooked meals are provided to all Teen Night students at no cost. Students enjoy a balanced dinner and a sweet treat while having some downtime with friends before the next session of classes.

*Students wanting to try and experience a new class must have a conversation with an administrator and have parent approval.
**Troupe classes are also provided during Teen Night. Troupe classes are proficient art classes. Interested students/families must talk to an administrator. An audition or an interview is required
YOUTH LEADERSHIP PROGRAM
Exceptional teen students may be invited to become Youth Leaders, a high-level training and mentoring program that prepares teenagers to serve as role models/mentors and program assistants for the Institute. Youth Leaders build a wide range of skills in communication, teamwork, problem-solving, and decision-making that prepare them for success. Students who are interested can reach out to Mr. Chris Torres (This email address is being protected from spambots. You need JavaScript enabled to view it. ) or Ms. Kierrah Nelson (This email address is being protected from spambots. You need JavaScript enabled to view it. ) to ask for any information about the program.

_______________________________________________________________________________________________________________________________
¡Jueves Noche de Artes para Adolescentes!
CHARLA PARA ADOLESCENTES/TIEMPO DE JUEGO (semanalmente alternos): A partir de las 4:45, los estudiantes participan en Charla para Adolescentes o Hora de Juego. Es un grupo supervisado centrado en adolescentes que anima a los estudiantes a conocerse fuera de sus clases. Cada semana exploran sus pensamientos e ideas, desde "recuerdos favoritos de la infancia" hasta "lidiar con amistades difíciles" o juegan juegos que pueden basarse en actividades, acertijos, fomentan el trabajo en equipo pero, en general, ¡se DIVERTEN! También se les da la oportunidad de dar su opinión sobre actividades futuras.
CLASES: Dos sesiones de clases de arte de 80 minutos que comienzan a las 5:30 y 7:30. Los estudiantes pueden inscribirse en una sola clase, pero muchos se quedan en ambas sesiones.
CENA: Se proporcionan comidascaseras a todos lo sestudiantes de Teen Night sin costo alguno. Los estudiantes disfrutan de una cena equilibrada y un dulce mientras tienen un tiempo libre con amigos antes de la próxima sesión de clases.
*Los estudiantes que quieran probar y experimentar una nueva clase deben tener una conversación con un administrador y contar con la aprobación de los padres.
**También se ofrecen clases de Troupe durante la Noche para Adolescentes. Las clases de Troupe son clases de arte competentes. Los estudiantes/familias interesados deben hablar con un administrador. Se requiereaudición o entrevista.
Se puede invitar a estudiantes adolescentes excepcionales a convertirse enYouth Leader, un programa de capacitación y tutoría de alto nivel que prepara a los adolescentes para servir como modelos a seguir, mentores y asistentes de programas para el Instituto. Los Youth Leadersdesarrollan una amplia gama de habilidades de comunicación, trabajo enequipo, resolución deproblemas y toma dedecisiones que los preparan para el éxito. Los estudiantes interesados pueden comunicarse con el Sr. Chris Torres (This email address is being protected from spambots. You need JavaScript enabled to view it. ) o la Sra. Kierrah Nelson (This email address is being protected from spambots. You need JavaScript enabled to view it. ) para solicitar información sobre el programa.