OUR BLOG
Remembering a Matriarch, Former Lieutenant Governor Sheila Oliver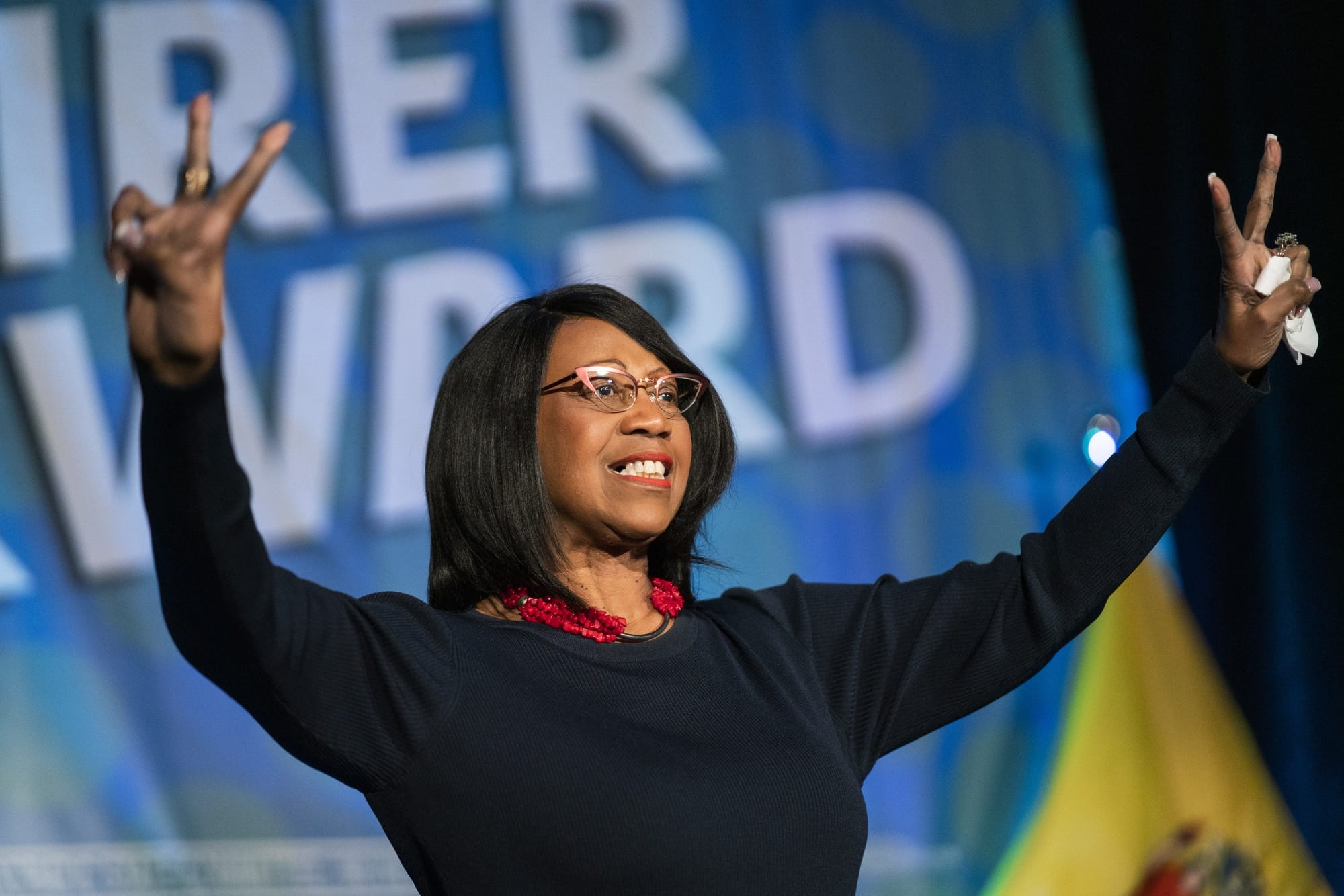 The State of New Jersey lost one of its most inspirational women last month when, on July 28th, Lt. Governor Sheila Oliver passed away after a short hospital stay.
The Lt. Governor visited the Institute in 2021, offering the Keynote to our Ribbon Cutting, which celebrated The Institute's property acquisition. A well-respected and influential leader, Lt. Governor Oliver was incredibly generous in spirit, and took time with the Institute to help us bring our program, and our capital project, forward.
She was a fervent lover and firm advocate of the arts and arts education and her visit was a major turning point for the Institute.
In remembering her, Governor Murphy called Lt. Governor Oliver "a trailblazer in every sense of the word" and "one of the finest public servants in New Jersey's history." "She served as an inspiration to millions of women and girls everywhere, especially young women of color," Murphy said.
Sheila Oliver served as the second Lieutenant Governor of New Jersey, the first Black woman to serve as Lieutenant Governor, the first woman of color elected to statewide office and the first Black woman to serve as speaker of the General Assembly. She was a lifelong public servant, having held elected positions at the local, county and state levels.
Lt. Governor Oliver was born and raised in Newark, graduating from Weequahic High School and she remained deeply committed to Newark and its residents. She spent her life focused on policies that supported housing programs, urban revitalization projects, aid for caregivers of the elderly and disabled, financial literacy education in schools, wage protections and restorative justice.
On top of her responsibilities as Lt. Governor, she expertly ran the New Jersey Department of Community Affairs, supporting hundreds of community-based organizations through transformative grant programs, including a discretionary grant from the Lt. Governor herself to support the Institute's Youth Leader Program.
The loss of Sheila Oliver is the loss of one of our state's great Matriarchs. An incredible scholar, public servant, mentor, and true visionary, Sheila Oliver has left an indelible mark on the Institute, our region, state and on all who live here whose quality-of-life is secure as a result of her remarkable contribution.