OUR BLOG
Mental Health Awareness Arts Night
Thursday, June 29th, 2023
5:30 - 8:00 pm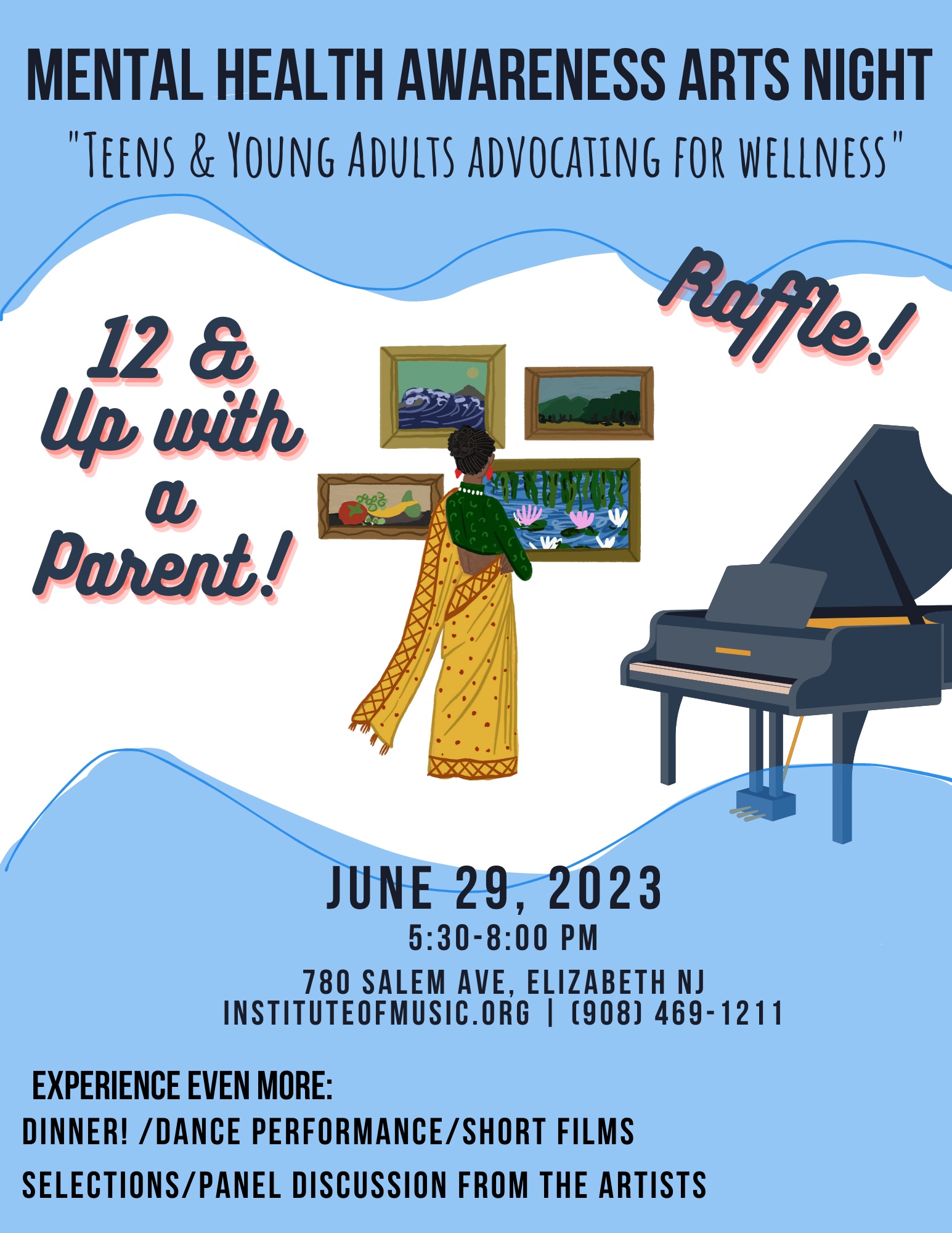 The event will feature four art forms that will be presented 10-15 minutes segments:
Film

Dance

Music

Art Gallery
Panel Discussion with the artists
Resources around mental health
The art performances at the event are expressions of mental health struggles and triumphs. The Arts are a universally understood medium that builds bridges of empathy and lowers the walls that hover over the conversation of mental health.
The Mental Health Awareness Night sprung from the works of a Civic Engagement program aimed to encourage Youth Leaders to impact their communities on a larger level. The topic of Mental Health came about through a consensus of the group that it was a widespread issue that must be addressed.